ASTM Keeps Artificial Grass in Top Condition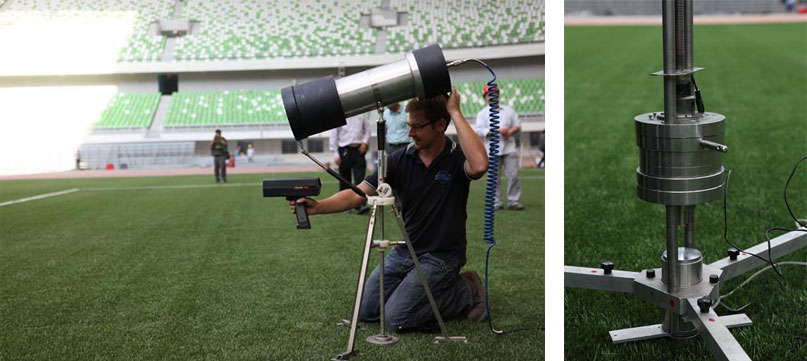 CCGrass artificial grass has super stability, durability and physical function. To achieve progress in both appearance and inner performance, our researchers strive to perfect every step.
During test procedures, backing technique is of paramount importance. Owing to wide use of synthetic turf by sports and residential fields, products must undergo a series of standard tests. All these tests are gradually developed to possess more security.
Back to 1994, the American Society for Testing and Materials (ASTM) published a list of standard methods for the testing of synthetic turf systems. Such systems aim to make artificial grass more suitable for residents and athletes to use in appearance and inner quality. The testing system contains over two dozen tests to ensure artificial turf properties.
As mentioned, backing technique is tested for strength. The force it takes to separate the individual tufts or blades is also measured. In tufted turf, this test usually measures the strength of the adhesive involved. In order to test how resistant the synthetic grass is to abrasion, ASTM recommends testing the fabric by running it under an abrasive head made of spring steel, while another ASTM test measures how abrasive the artificial turf will be to the players. Besides, ASTM has tests that measure the shock absorbency of the artificial turf system, and there are also tests to see how well the turf stands up during the course of a game or even prolonged tournament.
From the above information, we can conclude that ASTM tests keep all properties of artificial grass in check. When CCGrass, a famous chinese artificial grass manufacturer sells its products, the products are already in great performance and proper to use. So, you should not worry about their quality. Install and play. It is this simple!