CCGrass's Footprint in Europe Gets Bigger
written by Guy Oldenkotte from Sportsturf, December 7, 2017
CCGrass has appointed Bryn Lee as managing director for their new European operations. Lee is well-informed about the artificial grass industry. Prior to joining CCGrass he held management positions at TigerTurf and Bonar Yarns, amongst many others. SportsTurf.eu spoke to Bryn Lee about the plans and ambitions CCGrass has for Europe.
To many Europeans the brand CCGrass doesn't ring a bell immediately. This is predominantly caused by ignorance on anything that hails from China. The country is often linked to products made from plastic, but for many people is also synonymous with 'inferior quality' and 'poor service'. Reality is different, however. In 2011 AMI Research ranked CCGrass as the largest producer of artificial grass in the world. It is a position the company also holds in AMI's 2016 Research Report. Since their inception in 2002, CCGrass has installed more than 100,000,000 m2 of artificial grass in more than 100 countries. The company has a large footprint in the landscaping industry, with international retail corporation Walmart as one of their biggest clients.
CCGrass is also one of only six FIFA Preferred Producers, the only Asian company that can claim the endorsement by the world football governing body, as well as an FIH Certified Manufacturer. With the quality of their products tested and verified by test institutes like Sports Labs, Labosport, Kiwa ISA-Sport and SGS, and acknowledged by various sports governing bodies like FIFA and FIH, investing in an artificial grass sports surface from CCGrass will be a safe bet. The question is: where do you place your bargaining chips?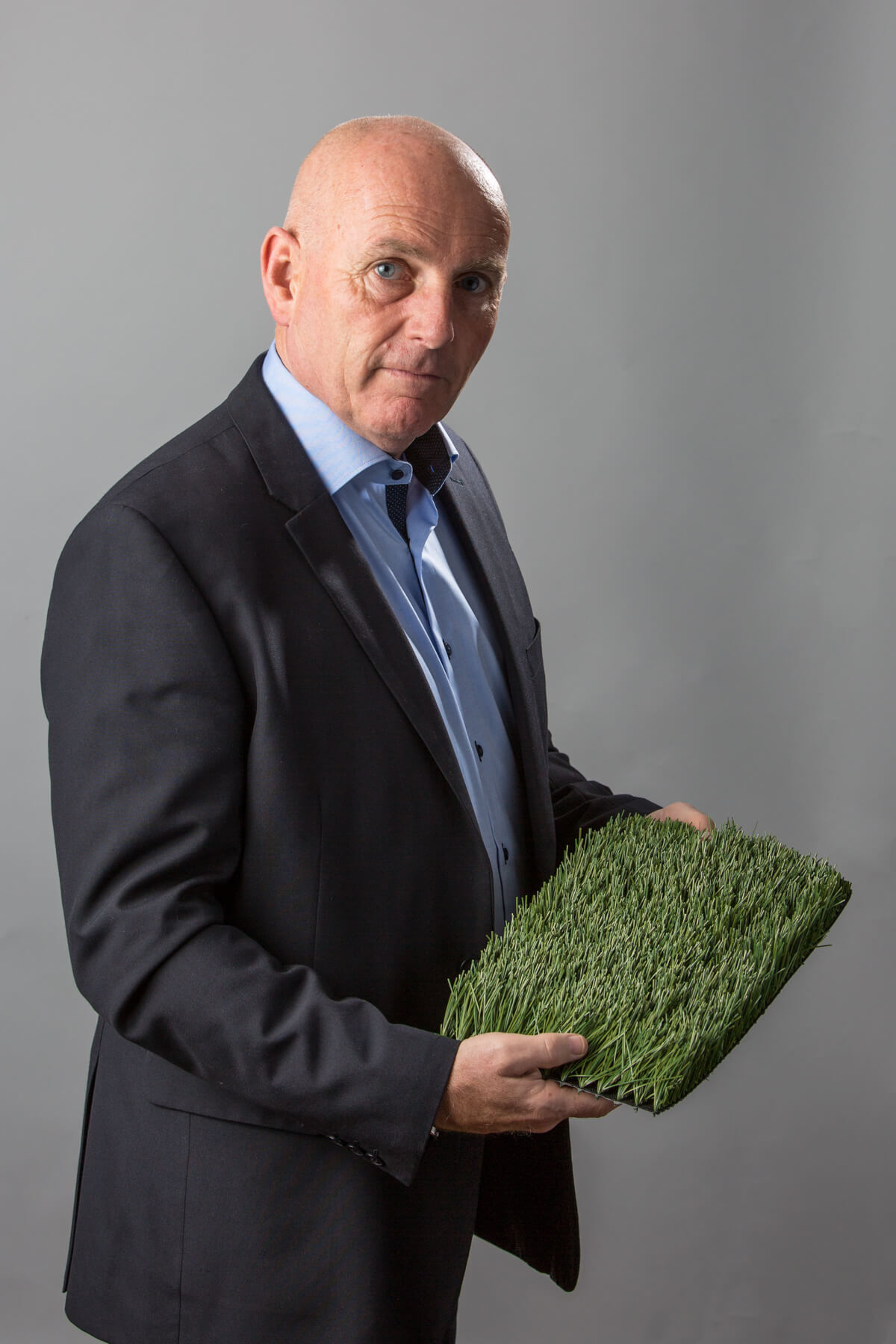 You can rely on close to 30 years' experience in the artificial grass industry and you worked for companies like the SIS Group, TigerTurf, Desso and Bonar Yarns. What made you decide to join CCGrass?
BL: 'I went to China to see their plant and met the owners and staff in 2010 and I was very impressed. Chinese people are very committed and want to do things exceptionally well. I worked for them as a consultant for two years. My commercial as well as industry experience and substantial experience of international sports businesses will now help me replicate the drive, efficiency, organization and team spirit that is so evident in China, whilst bringing their extensive portfolio of sports products to a wider audience.'
Your Linkedin profile and the media announcement by CCGrass made us curious: please light the fuse to the cracker and announce the 'big bang'!
BL: 'As of late 2017 CCGrass will have its first European based company to further serve existing customers and to increase sales in other parts of Europe. Company officials have already signed documentation for the new company, which will be trading under the name of Altime Sports & Leisure GmbH. It is a significant move to establishing a closer connection with our strong European customer base and is the logical progression for CCGrass to be closer to one of its main markets. Opening Altime Sports & Leisure GmbH as our office in the city of Frankfurt was inevitable. Its airport is the second busiest airport in Europe, offering easy access to places all over Europe. It also provides a direct connection to our main factory Jiangsu in China. We will sell CCGrass products exclusively. I will be the CEO and we are currently in the process of appointing sales people and office workers.'
What will this mean for your production and services? 
BL: 'Production will remain in China, where CCGrass currently has two modern production plants with a combined factory area of 500,000 m2. Here CCGrass is running more machinery than any other company in the artificial grass industry. Most machines are originally from North-American and Europe. Everything is set to even open a third plant in 2019. Our office in Frankfurt will be mainly for sales and support. Germany is an important market for us that we want to develop further. From Frankfurt we can go anywhere in Europe very quickly. Having our production in China does not affect our ability to deliver quickly. We have sufficient production capacity and our Chinese staff work long shifts and are very efficient. To put it into perspective: CCGrass delivers four full-size football pitches every day. Once the order has been received, we will tuft the carpet within one week. It will take approximately four weeks to have it delivered in Europe and another one or two weeks to have it installed.'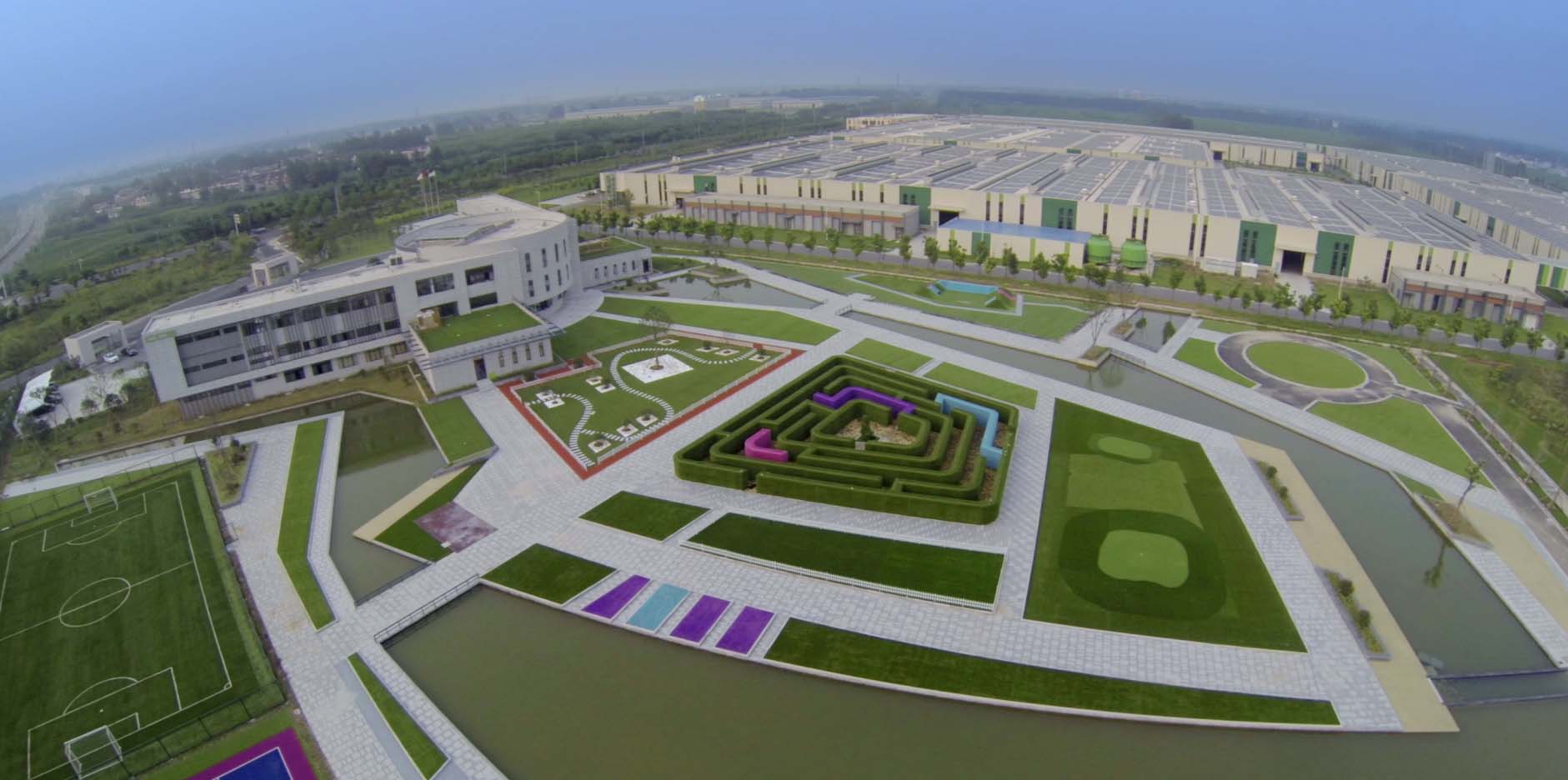 The production in China is one of the most modern in the industry
Europeans have a hate-love relationship with plastic products from China. They are cheap, but often considered being of inferior quality. This perception was reflected at the 2017 FSB Show when the significant Chinese delegation was ignored by most of the visitors. Aren't you afraid to receive a similar treatment?
BL: 'It will always be German exhibitors that will attract the majority of the visitors at a show in Germany. Nevertheless, I am happy to say that our stand at the show was full at all times. In the next few weeks I'll travel to many countries to follow up the various prospects we met in Cologne. The perception of China supplying inferior quality products is misplaced. Everybody loves the iPhone, which is designed in the US but produced in China. Until recently the main sports played in China were badminton and table tennis, with little outdoor field sports, such as football, hockey or rugby played. CCGrass recognised the need to understand these sports made a serious effort to research the market and product and to embrace quality programmes like the FIFA Quality Programme. They communicate at top-level with all relevant authorities, including the various international sport governing bodies, research labs and universities. Being a supplier to the landscaping industry is relatively easy, but the artificial grass market for sport is completely different as there is much more focus on quality. The fact that they passed all stringent tests to become a FIFA Preferred Producer speaks volumes, as this also included passing FIFA's scrutiny in terms of production, environmental issues, training, experience, legislation and many other issues.'
Will your European presence mean that we can soon expect lower priced artificial grass products from China to flood the market in Europe?
BL: 'When it comes to business, Chinese companies are aggressive but play fair and are focussed on quality. The Quality Control Department of our factories in China employs over 150 people. You'll be lucky if you find more than one in some other artificial grass producers elsewhere in the world. Sure: when the market wants a low-cost product, we will be able to supply a low-cost product. But to make an analogy to the English Premier League, considered to be the best football league in the world: there are probably five to six companies in the Premier League for artificial grass that tick all the boxes in terms of quality. CCGrass is certainly one of them. We work very close with our installing partners to deliver this quality. If needs be we provide assistance and training to help them achieve top installations. This is also a prerogative set by FIFA in order to become and remain a FIFA Preferred Producer.'
Europeans are full of experiences and opinions. What will you offer them?
BL: 'During the 2017 FSB Show we launched the PRT series backing. PRT stands for Permeable, Recyclable, Tuftlock. It drains water five times faster than previously and is easily recyclable. CCGrass also uses a special technique to improve the tuftlock. Another announcement we recently made was the introduction of three new yarn additives to cope with excessive heat, bacteria and static electricity. These will help improving the player experience when playing on a CCGrass artificial grass surface in extreme conditions. It is our goal to provide more niche solutions to the various challenges we face in the industry.'
'The great thing about CCGrass is that it is privately owned by the same two brothers that established the business when they saw an opportunity in the early 2000's. Being privately owned means that we can move quickly when decisions have to be made in terms of quality or new developments. The artificial grass industry is currently experiencing a trend where companies are being taken over by private equity, which is not always in the interest of the quality. Private equity owners are often only interested in the financial bottom-line, whereas private owners will always invest in the company. Chinese people are driven by their principles and ethics and work very closely together. They also reward their staff very well. I personally know many people working for private equity owned companies that have left their employment because of their unhappiness. CCGrass has, however, managed to achieve every target they have ever set.'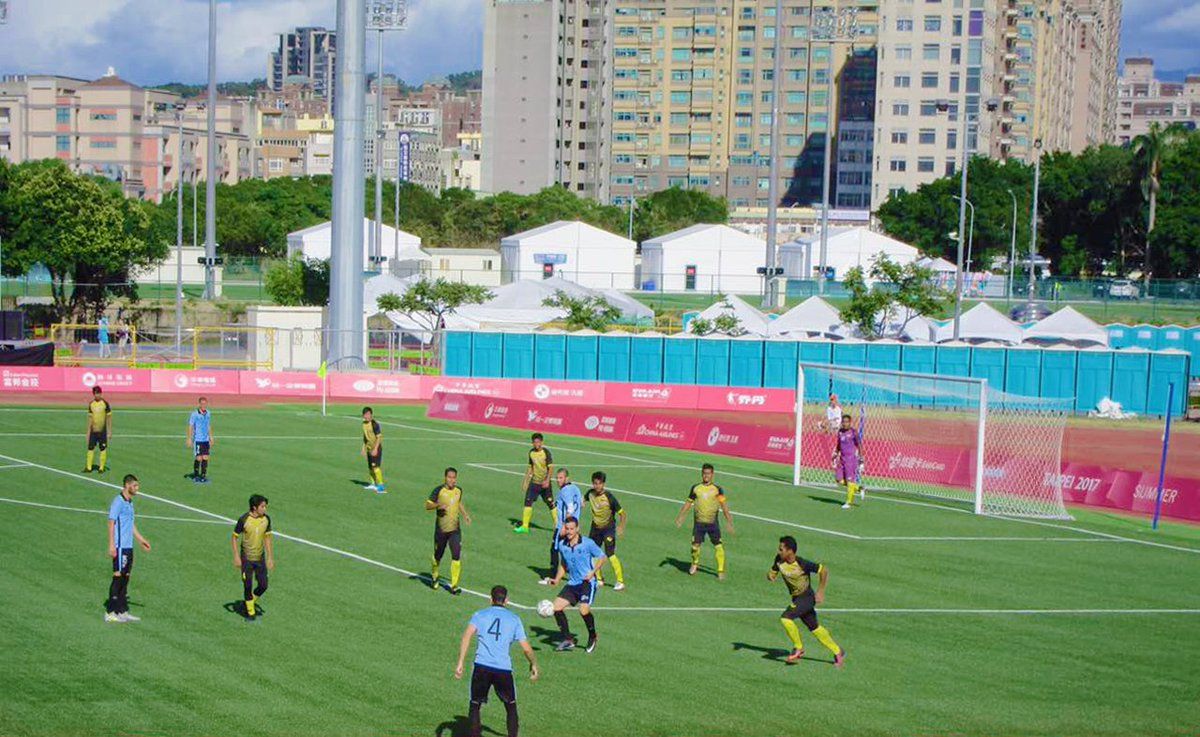 CCGrass has installed over 100,000,000m2 artificial grass worldwide