CCGrass and Unisport start strategic partnership in the Nordic countries – Major benefits for sport clubs, municipalities and athletes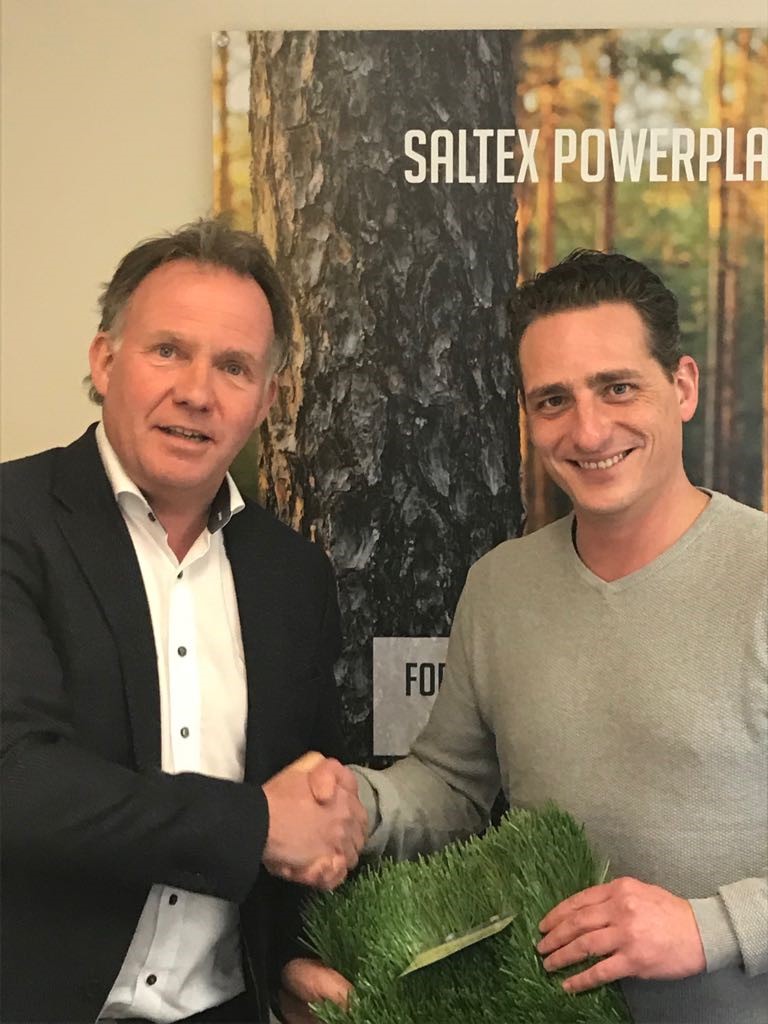 CCGrass, the world's largest producer of synthetic turf and Unisport, the market leader in sports facilities surfaces and equipment in the Nordic countries, announce a new strategic partnership. The agreement will further enhance CCGrass' growing position in the European sports market, whilst providing high quality artificial turf for Scandinavia's major pitch installer. With the agreement it allows Unisport to offer a wider product portfolio for the Nordic customers.
Both CCGrass and Saltex (a part of Unisport) are FIFA Preferred Producers. The strategic cooperation will focus on providing value added solutions for the region's artificial turf sport's market by combining the innovative products and systems currently offered by each party.
CCGrass is a prominent member of the FIFA Preferred Producer programme, with a global network of partners and pitch installations. CCGrass European Office CEO, Bryn Lee, comments: "Without doubt this is a significant agreement for both companies, enabling us to work closely together, to offer the Nordic market the best synthetic turf systems. Unisport is the market leader and we look forward to expanding our relationship."
Unisport vision is to build a healthier society by delivering attractive sport facilities and equipment. "We have worked successfully with CCGrass for many years and with the new partnership we are able to serve our local customers better. We believe in continuous collaboration with our partners and together with CCGrass we strive to create the best possible playing conditions for athletes and players and contribute to a healthier society as a whole" says Anjo van der Wende, Business Development Manager Unisport.
Based in Finland, with its own FIFA Preferred Producer brand Saltex in house, Unisport has the leading market share in Norway, Sweden, Denmark, and Finland. Anjo van der Wende explains further: "The choice of partner is a critical decision for any company – now we have a wider product range, and this fits perfectly in Unisport`s One-Stop-Shop concept that enables benefits for our customer."
A new range of artificial turf systems will be launched into the market in the next few weeks. CCGrass European Sales Manager, Onno Brenninkmeijer, comments: "With the local knowledge of Unisport and the extensive range of CCGrass products, we will be able to offer a variety of systems designed specifically for the unique challenges that the Nordic countries present. With the experience our new partners offer, we will strive to exceed our customers' expectations."
For more information, please contact:
CCGrass, Onno Brenninkmeijer, +31651814766, onno.brenninkmeijer@ccgrass.eu
Unisport, Anjo van der Wende, +31650449270, avdwende@saltex.fi
About CCGrass
CCGrass is the world's largest producer of artificial grass, with an annual production exceeding 30 million square meters, and clients in over 100 countries. CCGrass is a FIFA Preferred Producer, World Rugby Preferred Turf Producer, and a FIH Preferred Turf Supplier. CCGrass passes internationally recognized standards such as REACH, RoHs, DIN, BSCI, ISO, WFSGI. Based in Nanjing, China, CCGrass has recently opened its European office in Frankfurt, Germany. www.ccgrass.eu
About Unisport
Unisport is today the clear market leader in sports facilities surfaces and equipment in the Nordic countries. The key customer groups are municipalities, sports clubs and construction companies. Unisport has a pro forma turnover of 130 million euro and 300 employees in 6 countries. The head office is located in Helsinki. The companies operating in Finland, Sweden, Norway, Denmark, the UK, and Latvia complement each other product-wise and geographically. The aim is to reach a significant growth in sales and to become a leading North European one-stop service partner whose sports facility concepts provide the best environment for athletes as well as spectators. www.unisport.com